SPACE AND VERSATILITY CLOAKED IN A DYNAMIC DESIGN
The practical SCALA, with its wide range of comfort features and ŠKODA's signature Simply Clever solutions, will be a bonus when ferrying the family around or going on trips with friends. Remarkable for its versatility and spaciousness, you'll easily cope with anything the future has in store for you.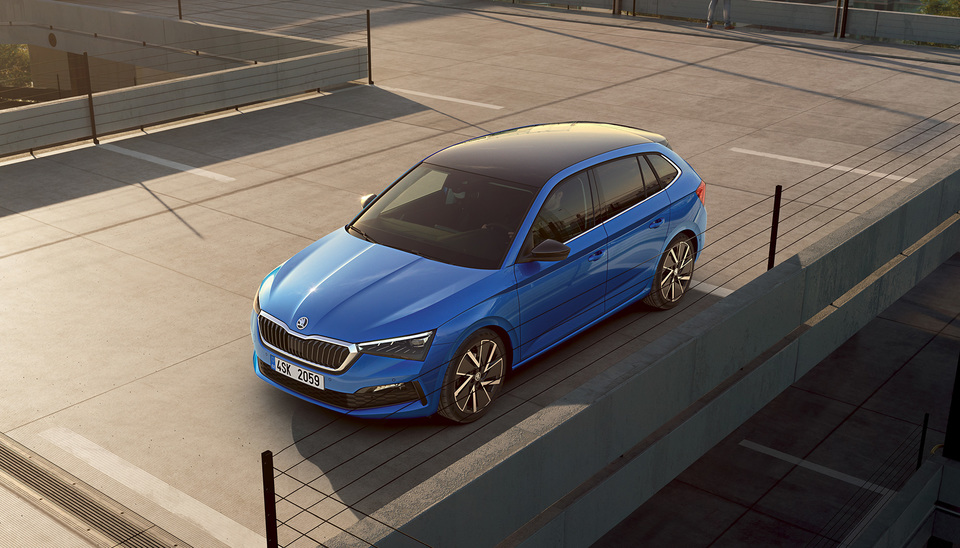 ŠKODA SCALA
DYNAMIC BEAUTY
The crisp-cut exterior design, drawing on the sporty VISION RS study, features sculptural shapes, dynamic elements and a spectacular interplay of light and shadow.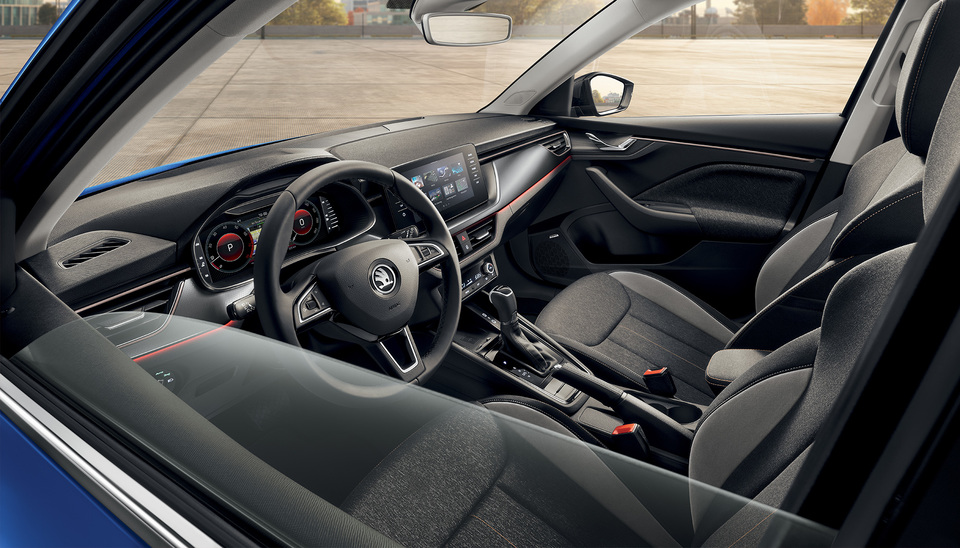 ŠKODA SCALA
FUTURE CLASSIC
The interior has taken its cue from the dynamic exterior design. It combines the ergonomics typical for ŠKODAs and an emotionally charged design brimming with graceful curves. You will be surrounded by soft materials, a largest-in-class display and ample space in all directions.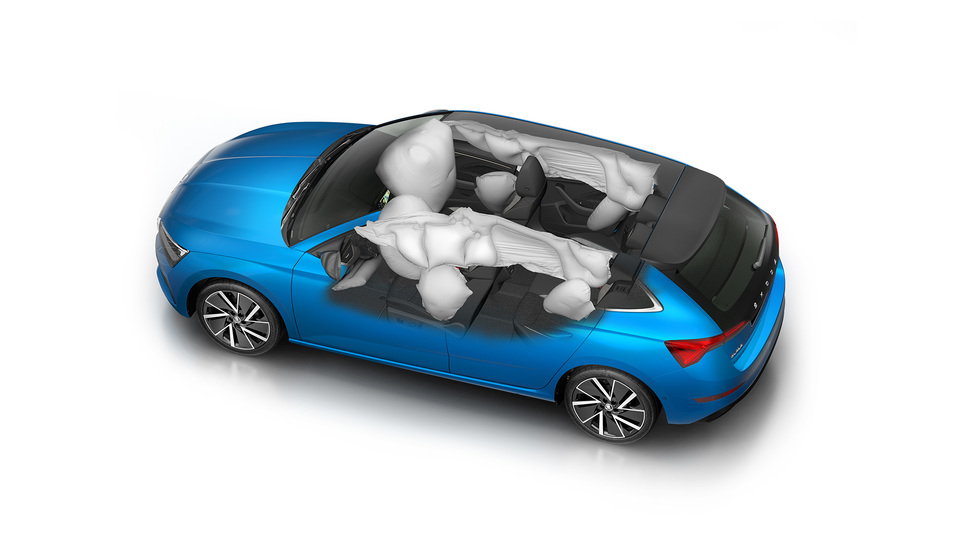 ŠKODA SCALA
A SAFE BET
SCALA's attention to safety has also been inspired by higher-end cars. The car comes complete with a plethora of advanced driver assist systems, up to 9 airbags, and eCall. The maximum 5-star rating underlines top safety level for the ŠKODA SCALA.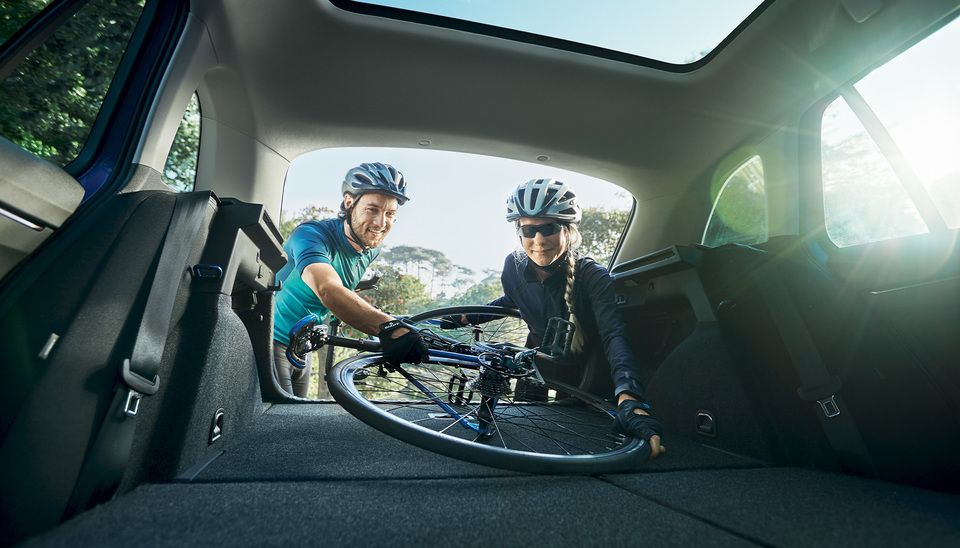 ŠKODA SCALA
A NEW BENCHMARK IN ROOMINESS
The ŠKODA SCALA has the versatility and spaciousness to make it ready for any situation in life. You'll easily cope with anything the future has in store for you.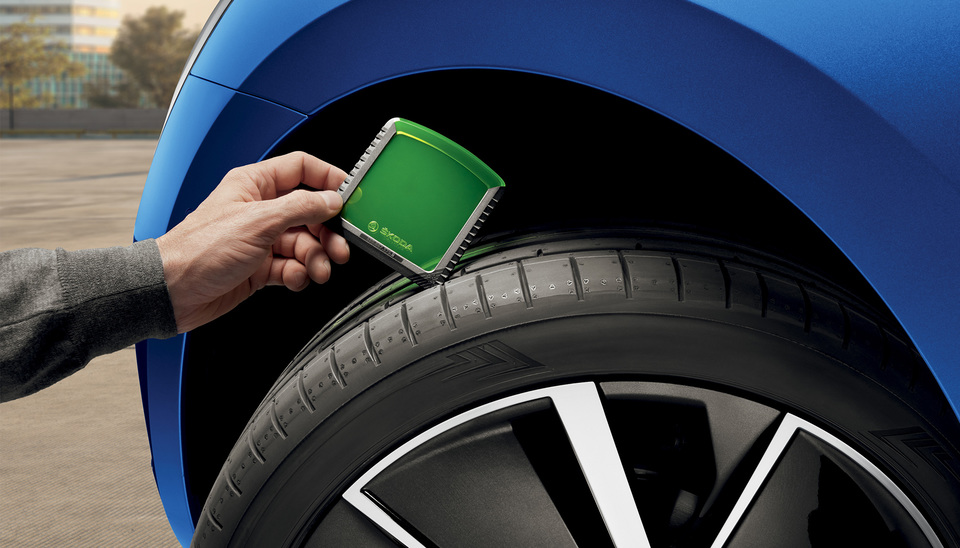 ŠKODA SCALA
INGENIOUS IN EVERY WHICH WAY
Keeping to the ŠKODA tradition, the SCALA is teeming with unique, ingenious Simply Clever solutions that are intended to make your life easier every day.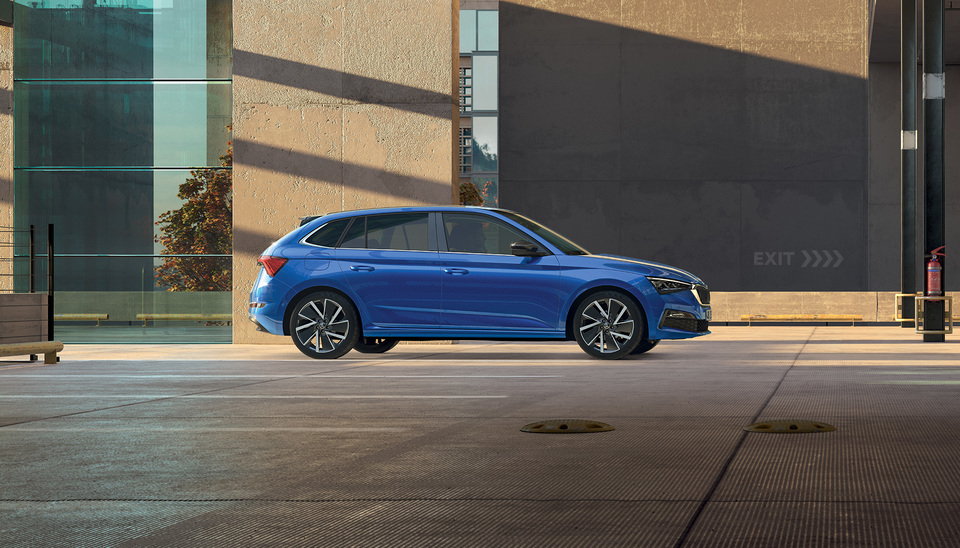 ŠKODA SCALA
THE FINEST ENGINEERING
The SCALA is built on a state-of-the-art MQB platform, featuring advanced design, the latest powertrains and a panoply of the advanced driver-assistance systems commonplace in larger models.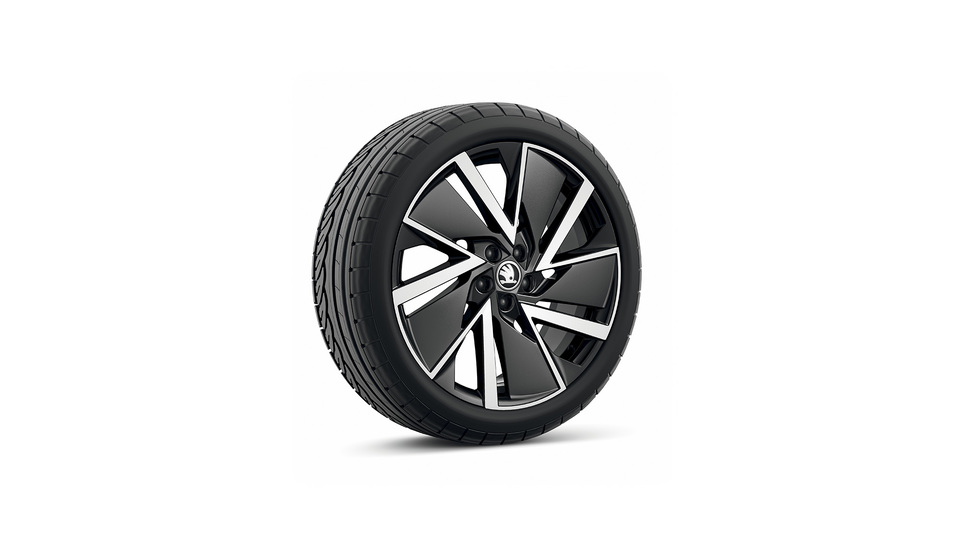 ŠKODA SCALA
A FUSION OF INNOVATION AND STYLE
The wide range of 16- to 18-inch alloy wheels is complemented by innovative Aero designs, which have been optimised to achieve minimum drag.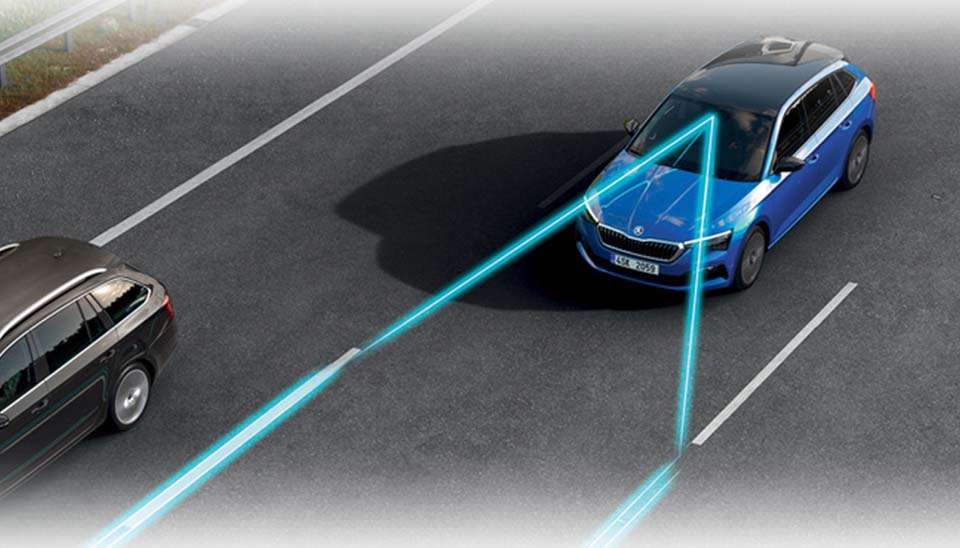 Technology
Safety Assist
Innovative systems for your travel safety.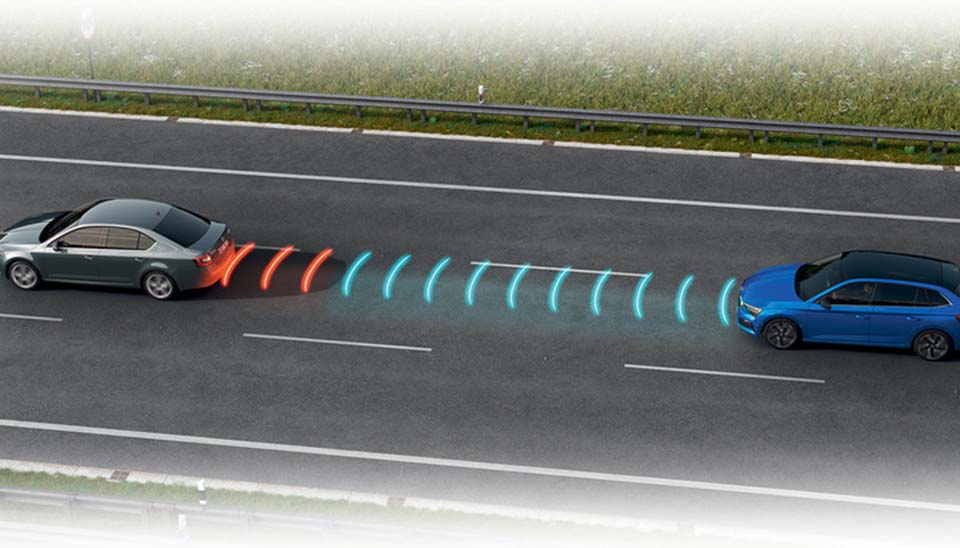 Technology
Comfort Assists
Drive comfortably in harmony with the traffic.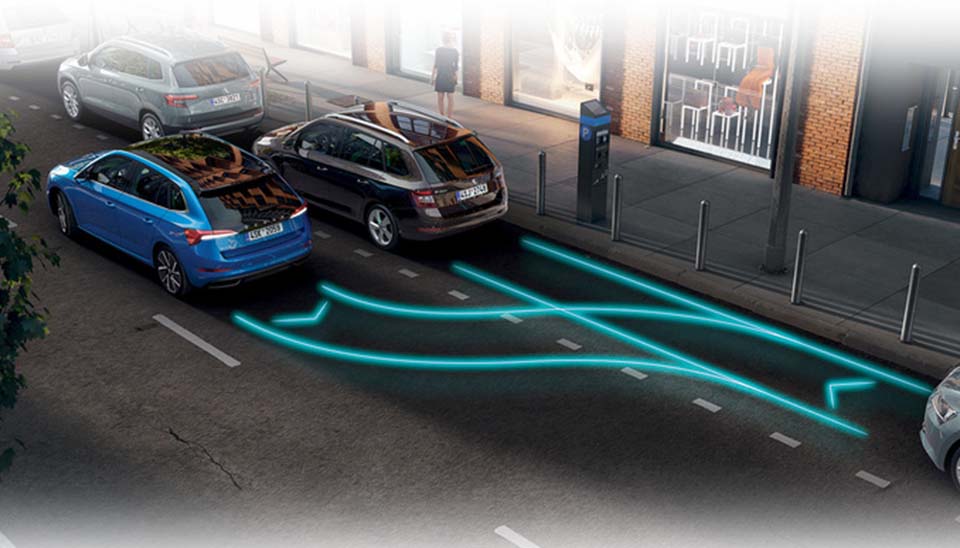 Technology
Easy Parking
Parking has never been easier. Just push the right button.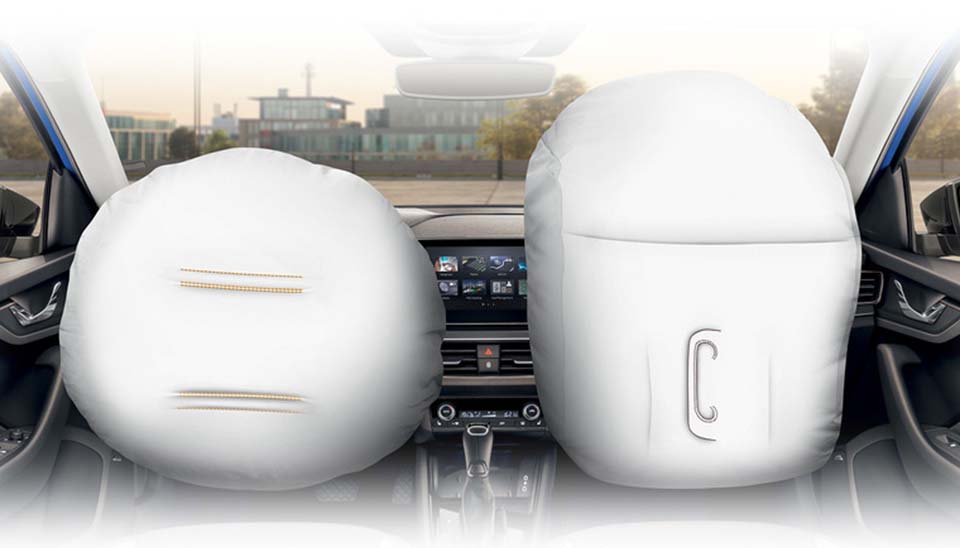 Technology
Safety
The SCALA's rigid body can be fitted with up to 9 airbags.
Simply Clever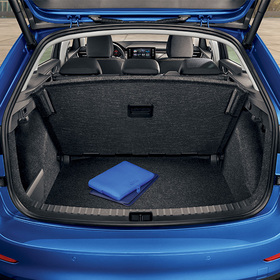 Adjustable false boot floor (Optional)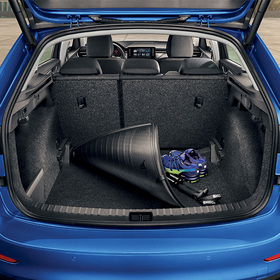 Double-sided boot liner (Optional)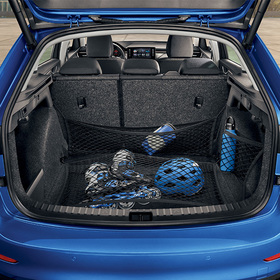 Boot nets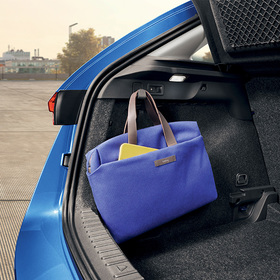 Hooks in the boot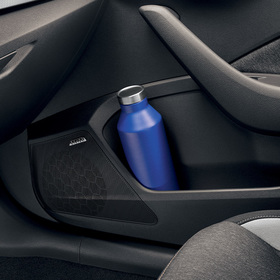 Holders for 1.5-litre bottles in the front doors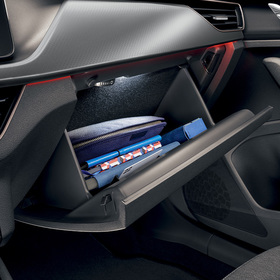 Cooled glove compartment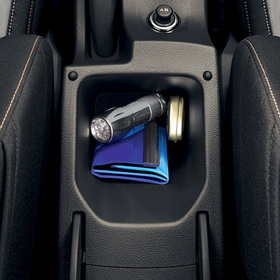 Jumbo box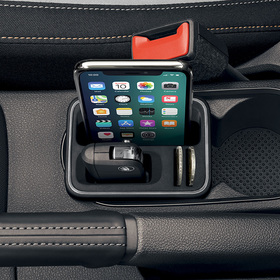 Multimedia holder
Ice-scraper
Ticket holder
Waste bin (optional)
Electrically adjustable driver's seat
Engines
1.5 TSI 110kW
110 KW | 7sp DSG
5.1L/100 km
Combined Consumption
223 km/h
Top speed
8.2s to 100 km/h
Acceleration
250Nm
Max torque
116g/km
CO2Emission
7sp DSG
Transmission
Petrol
Fuel Type